Country Stair Rod with Acorn Finial - Sherwood
SKU: 623
Standard Stair Rod with Acorn finial - 12.5mm or 16mm
UK Delivery
For all stair rod items ordered, UK mainland delivery cost: £9.00
Share this product
Product Information
Manufactured using traditional methods, these stair rods combine the quality of brass with versatility and style.
Designed for a range of applications, these range of stair rods are suitable for both fully fitted and runner carpets, in locations ranging from from grand hotels to country cottages.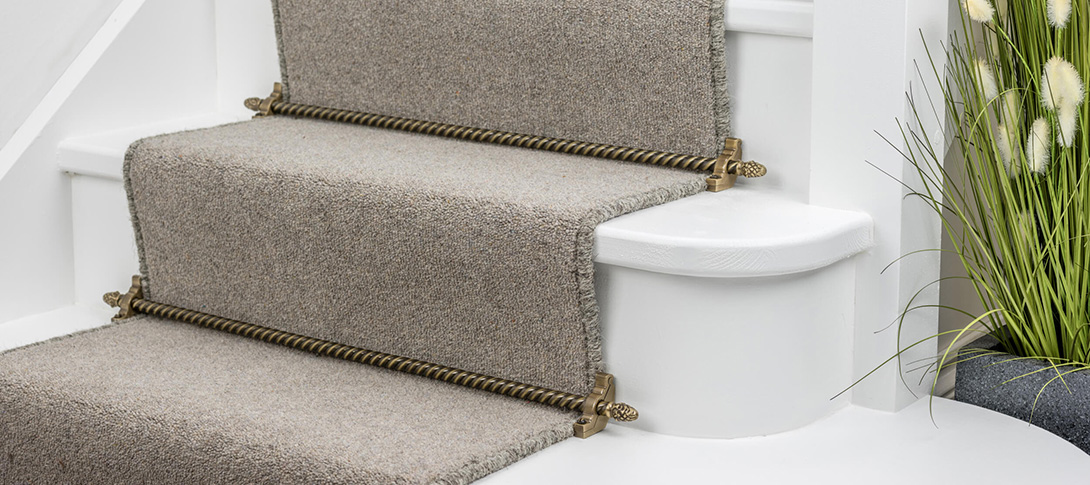 Country Sherwood stair rod in choice of finishes and widths. Rods are available in plain, reeded or spiral.
Choice of rods for a runner or fully fitted carpet with either side or front fixings.
Price shown is for rods with finials - for side fixing rods, there are no finials.
Finial

Sherwood

Choice of diameters

12.5mm (1/2") and 16mm (5/8")

Choice of finishes

Polished Brass, Antique Brass, Antique Bronze, Satin Brass, Black, Pewter, Polished Nickel, Satin Nickel , Brushed Chrome or Chrome

Choice of rod type

Plain, Reeded or Spiral

Installation Options

Runner
Front Fix
Side Fix (No Finials)
We ship worldwide!
We can ship many of our products to any country*. You can request a shipping quote from your basket where we can arrange a shipping cost for you to checkout with.
*excludes fragile and breakable items
Get shipping quote.
Other products in this range
Standard Stair Rods