Wall Panelling Kits
Our traditional wall panelling kits give you a variety of options and styles of wall panelling for hallways, reception rooms, bathrooms and other rooms where you want to recreate the classic period look. We supply half height, full height modular kits and they can be adapted to any room dimension or ceiling height.
---
A Guide to Wall Panelling
The panelling panels can be used either horizontally or vertically. If your plastered walls aren't perfectly flat don't worry - you can apply thin 6mm mdf on the wall before attaching the panels to give a perfect finish. Download our guide.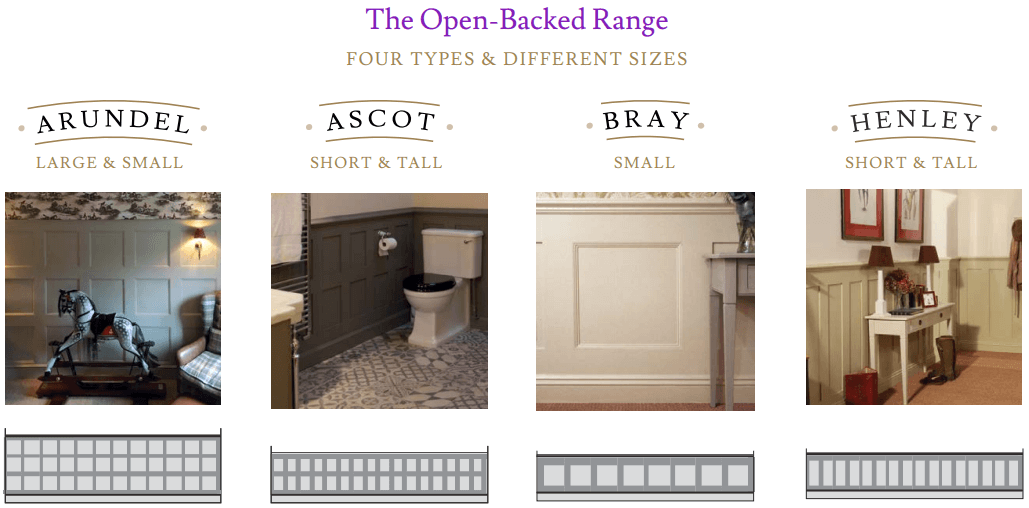 All of our panelling kits are flat open backed panelling designed to be applied directly to plastered walls. Beading can be used to give the panels a more period feel on the inside of the squares and rectangles, and this is sold separately. You would also need to use skirting and dado or picture rail to finish the panelling off top and bottom, depending on whether it is half height or tall panelling.