Despite all the hard work, stress and time taken renovating a home, many find that they'd actually make a loss if they were to ever sell their home. However, successful renovations are easy to achieve if a number of golden rules are followed. Here's our simple guide on how to save money renovating a house.
Don't take on too much at once
When you're renovating a house, be it a terrace house or a large one, take it slowly, one room at a time. Some jobs will need to be done on a whole house basis such as rewiring, central heating, carpeting and plumbing. Everything else can wait, so don't feel like you have to choose all of your lighting, radiators, paint colours, kitchen units, wallpaper and furniture in the same week.
If you don't spend time shopping around for the best value for money solution, your home renovation budget will be jeopardised. Additionally, try not to simply tick off a jobs list and 'make do' with items that you're not passionate about as it's likely that you'll be displeased with the end result. If you're renovating a home on a budget, this is how expensive mistakes get made.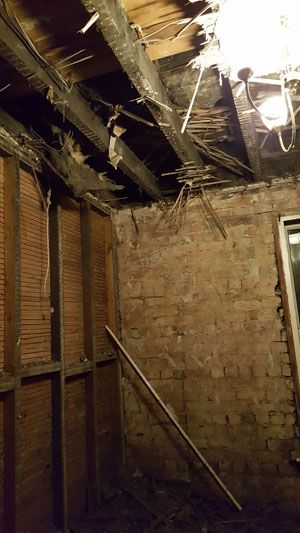 Get your hands dirty
Hiring in help to do every single job will cost you! If you're a management consultant or doctor earning a six figure salary, you can afford to sit back and relax, but for the rest of us, £1000 saved here and there can mean the difference between finishing a project or not at all.
If you're wondering how to save money renovating a house, try to do as many jobs as you can yourself, especially buying your building materials, as most builders will add a margin to these. Shop around for building materials and haggle on prices – if you're putting a large order in for say insulation, batoning and plasterboard, builders merchants will negotiate on prices, especially if you play one off against the others.
Visiting reclamation yards can be time consuming, but there are bargains to be found and older materials lend well to the authenticity of a period property renovation. If you rely on a builder to do this for you, you might find yourself lumped with a low quality product – certainly compared with those materials you'd source and get excited about yourself.
Acquire all criteria such as measurements, type of materials and an example of what you are looking for from the builder, then go and have a look yourself.
Try to find the time to do all the labour intensive but unskilled jobs yourself such as wallpaper removal, floor sanding, decorating, cleaning up the site – over a whole house renovation project it can save you thousands!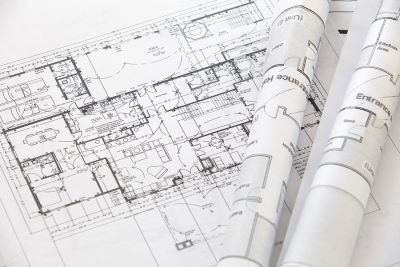 Plan out a job in every detail
If you don't plan out a job in every detail, you'll not be able to get a precise quote from your traders. For a specific example, if you plan out all of the electrics in a room with the exact position of all sockets, switches and light fittings, electricians will be able to provide you with an exact quote. The danger of not fully specifying a job is that there will be additional unforeseen costs that build up and negatively impact your home renovation budget.
Alternatively, work that has already been completed may need to be scrapped to accommodate later considerations. To plan out your electrics, you need to plan the arrangement of furniture, cabinets and appliances in every room. It may be time consuming, but having a plan in place before work starts will make life easier for everyone involved. You'll be able to calculate the exact number of tiles, pots of paint, number of sockets, switches and so on required, meaning that you'll always be purchasing exactly what you need.
Paying builders a daily rate
Wondering how to save money renovating a house? Under no circumstances, agree to pay a builder or trade a daily rate. A job needs to be fully specified as previously mentioned in order for any builder or contractor to provide a fixed price quotation. If they cannot offer this, you should conclude that they're either not experienced or confident enough in their own abilities. This should make you doubt their competence (and honesty).
Ordering items at the last minute
If you order items at the last minute, you may well find that the products you desperately need are not available quickly, meaning that you may have to order products that weren't necessarily your first choice. You may also have to pay extra to expedite production or delivery.
Ordering items early
If you order items too early and leave them on site, they risk being misplaced or even stolen - a common issue found on large jobs where several trades and sub-contractors come and go. Moving building materials, lights, rolls of wallpaper and paint from room to room also slows a job down and can irritate builders. So, try to avoid this if you're working out how to save money renovating a house.
You may later find that there are materials lying around that you had forgotten about. If this is months after they were first purchased and boxes have become damaged or dirty, it's unlikely that they can be returned and refunded.
Ordering too much or too little
There are issues both with ordering too much and too little. If you order too much, there's going to be wastage. If you order too little and have to place a second order, you'll be required to pay a hefty delivery charge twice!
Delivery of heavy items such as bricks, radiators, plaster coving and flooring can also generate problems. Ordering some items now and placing another order later may mean that two consignments derive from different batches and may not match exactly. Watch out for fabrics, wallpapers, tiles, lighting, flooring and carpet, and wooden mouldings that you intend to leave as bare wood – these can cause issues.
Under budgeting and running out of money
If you waste money from the outset of your project, you may not have enough to complete the renovation. A mortgage is usually the cheapest way to borrow money, but if you need to take out a loan for the last, say £8,000, this will prove stressful and expensive until the loan is agreed. If for some reason the loan isn't agreed, your project will be incomplete and your house may be uninhabitable. Whatever you do, don't use your credit card as a loan!
So, if you're wondering how to save money renovating a house, follow these simple steps!